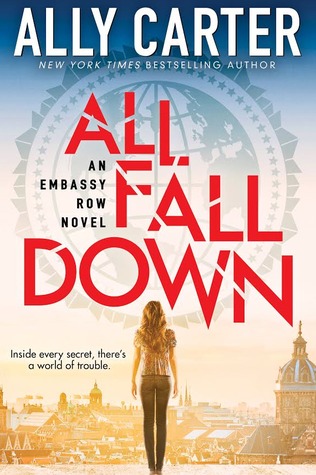 I'm currently reading Ally Carter's new series, Embassy Row #1 All Fall Down, which just published last week, on January 20th, 2015 and that reminded me of some books that I desperately want to read that will be published this year.
I know it is too late because the day after tomorrow is February already but never mind. I will share you some books that probably you have been waiting for as well. And if you haven't read any of it then perhaps you could start reading it.
Here the list of books:
Rick Riordan
The Sword of Summer (Magnus Chase and the Gods of Asgard #1)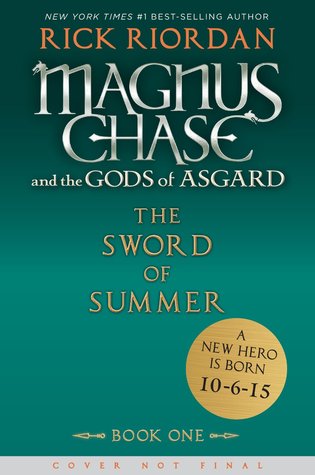 Well, after Percy Jackson and The Kane Chronicles, here we have The Norse Mythology. The first book of this upcoming series expected to be published on October 6
th
, 2015 this year. Yay, it's going to be another early birthday gift from Rick Riordan, just can't wait. The first book of this series entitled The Sword of Summer with the main hero named Magnus Chase that's why the series will be named after Magnus Chase and the Gods of Asgard. Just like Percy Jackson and the rest of Demigod, Magnus Chase is also the son of Norse God. Here, we will meet Regnarok and possibly Loki himself.
The Crown of Ptolemy (Percy Jackson and Kane Chronicles Crossover #3)
Another crossover everyone, so after The Blood of Olympus, we still could meet Percy and Annabeth. Unlike the previous two crossovers, when only Percy met Carter and then Annabeth met Sadie, this third crossover, Percy and Annabeth will meet with both Kanes. Interesting right? I think it is going to be another short story, but never mind, no matter what it is, even if it is only as short as one page poetry, I'll be waiting for it. This crossover will be published on May 12
th
, 2015 this year. Anyway, is there any story about Leo and Calypso? If, there is a story about them, I'm the first one who will grab it.
Meg Cabot
Royal Wedding; A Princess Diaries Novel (The Princess Diaries #11)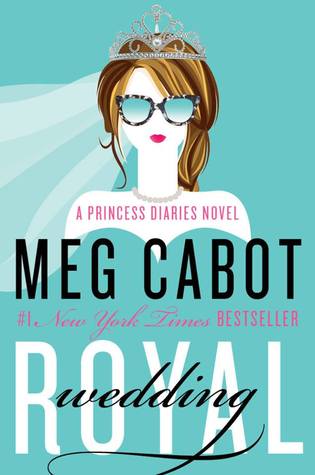 I found out about this book last year, and since then I can't stop thinking about it. Come on, Mia and Michael? When the last time you read about them? And now, we are going to read about them again. Just admit it, Princess Diaries series were one of those series that made your day when you were a teen, weren't they? Well, according to Goodreads, this eleventh book will be published on 2
nd
June, 2015 this year. And this eleventh series will be the first adult book for the whole series, and for you who have read the book when you were teenager, it is a perfect time right to read about them again since you are practically an adult yourself? Oh yeah, it is.
Richelle Mead
The Ruby Circle (Bloodlines #6)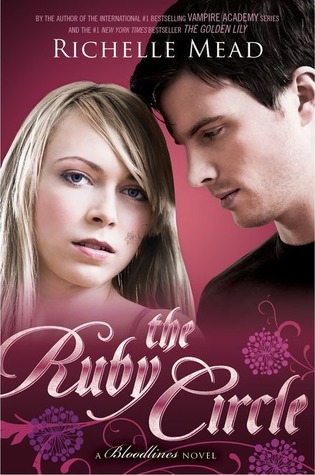 I've read Vampire Academy based on a friend recommendation and I love it. But then when I finished reading it, I'm wondering about another series written by Richelle Mead, and somehow I stumbled to Bloodlines series because the main characters there are those we familiar when we read Vampire Academy, Sidney Sage and Adrian Ivashkov and a bit Rose here and Dimitri there. Well, I'll give you a brief review about this series, if you are expecting something full of adrenaline, action and war like in Vampire Academy, and you will be disappointed because this series much more like espionage story combined with love story. Sidney is an alchemist and her main job is to protect human race from vampire, however she did the most unforgivable mistake, she fell in love with the vampire. The rest is something that you could guess. Is it chessy? Well, I guarantee you that it's not, totally not. Anyway, the good news is we don't need to wait very long to read this sixth series because it will be published next month, February 10
th
, 2015. However, the bad news is, it is going to be the last book of all series.
Pittacus Lore
The Lorien Legacy #6
Surely you have read the 5 series of Lorien Legacy, haven't you? Well, I thought when I finished reading the fifth book, it was the last book and I a bit disappointed with how the book ended. But then some friends I met in Goodreads said that there are two more books will be published because a friend of her friend attended some kind of signing session with the author and the author said there are two more books because too much stuff if they should wrap it in one book. And here we have The Lorien Legacy #6, The Fate of Ten, but no cover yet and it is expected to be published around August 2015. Raise your hand if you can't wait either!!
Cassandra Clare
Lady Midnight (The Dark Artifices #1)
I love Cassandra Clare so much after The Mortal Instruments but somehow it is very difficult for me to find time to continue reading The Infernal Devices. When I get back to the time when I reading The Mortal Instruments, I need quite sometimes to finish the series because somehow, I like reading it but then when it comes to the part that I don't like and then I would abruptly stop reading it. I'm exciting to find out that she will write a new series, but I don't know, I need to finish reading the Infernal Devices first because it will influence my opinion toward another book she will write. Well, at least the first book of this series is expected to be published around September 2015, so I have enough time to make up my mind and start reading the Infernal Devices.
Kasie West
The Fill-in Boyfriend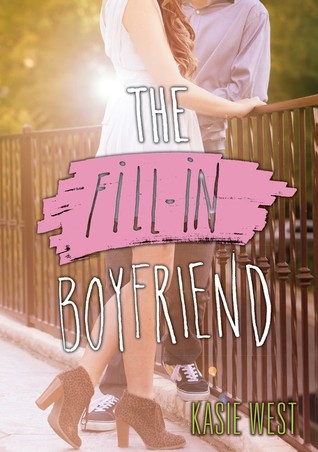 Well, unlike the other books mentioned above, this one is not a series but so far I love all Kasie West's books that I've read, so this one is totally on my To-Read list. Just like most of books written by Kasie West, this one is still about YA romance that will make you want to eat ice cream with extra chocolate chips or enjoy a cup of hot coffee in rainy day while reading romance. I've told you I love The Distance Between Us, I love On the Fence, and I think I'm going to love The Fill-in Boyfriend also which will be published on May 5th, 2015.
Happy Reading everyone...
e